Room + Linen Spray | Fragrance Oils
Regular price
Sale price
$12.00
Unit price
per
Sale
Sold out
Enhance the ambience of any room with our exclusive room spray.  Spray in the air and around the room, or lightly spray on linens and clothing to infuse them with aroma.

Instantly fill any room with incredible fragrance for up to 2 hours.  Spritz as little or as much as you like to create the perfect balance of scent.  Non-aerosol and made with thoughtfully chosen ingredients.
Perfect for last-minute guests swinging by.  Place one in the living room, bathroom, nightstand, and carry one with you when traveling for a relaxing space anytime.
Information:
• Frosted glass bottle with fine mist sprayer
• Phthalate and paraben free, nontoxic
• Recyclable, eco-friendly
• Size: Net weight volume approximately 1.5 oz / 45 ml
• Handmade in small batches | Handcrafted in Tacoma, Washington USA
Caution:
• Be aware of allergies/sensitivities
• Keep out of reach of pets and small children
• External use only | Avoid contact with eyes
• Oils may cause damage to surfaces if spilled

Share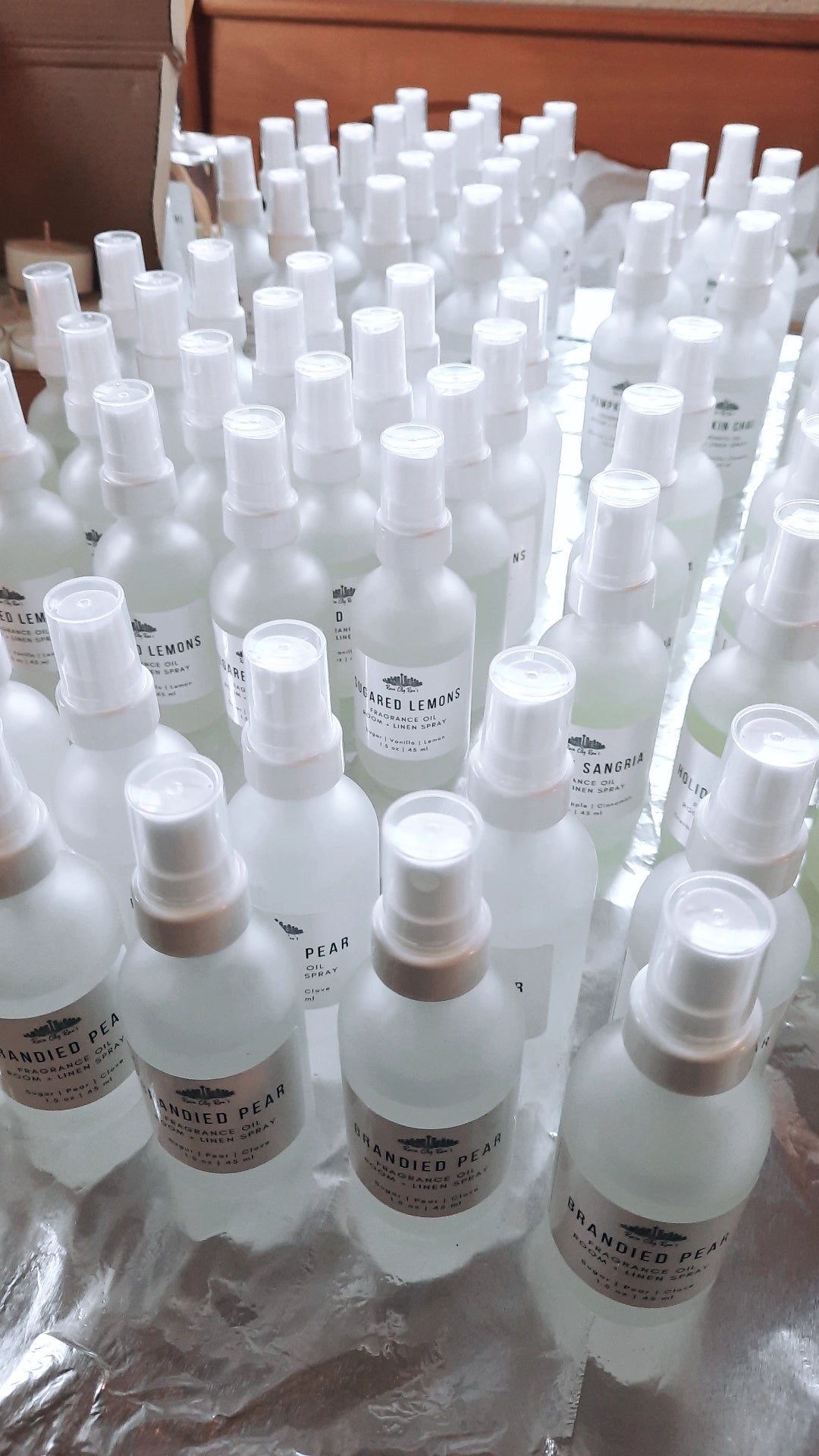 Antique Leather
This linen spray was different from what I expected in that it had a very powerful floral note. It's a bit overwhelming at first and you definitely only need one spray. The scent does mellow out after a few minutes which is nice. Overall not my favorite but I still love the products at Rain City Rae's.