Rollerball Essential Oils
Regular price
Sale price
$15.00
Unit price
per
Sale
Sold out
Luxury roll on essential oil cologne/perfume perfect for your purse, travel, school, or home.  Handmade with pure 100% essential oils for a natural fragrance alternative.  Diluted for adult use skin safety.

Perfect gifts for the holidays, birthdays, favors, stocking stuffers, graduation, or baby/bridal showers.


Scents:
Lavender Dreams (Lavender, Sweet Orange, and Cedarwood)

Rosemary + Pine
Eucalyptus Woods (Eucalyptus, Cypress, and Tea Tree)
Wildflowers (Ylang Ylang, Sweet Orange, and Geranium)
Sweet Orange 
Lavender
Vanilla
Tea Tree
Ylang Ylang
Bergamot
Cypress
Peppermint
Patchouli
Sage
Roll On Information:
• 100% Pure essential oils | Aromatherapy grade
• Net weight volume approximately 8 ml / .27 oz 3.2" H x 0.8" W
• Stainless steel roller ball
• Gold product box
• Thick, smooth, corrosion-resistant clear glass with gold lid
• Handmade in small batches | Handcrafted in Tacoma, Washington USA
Share
Ingredients

• 100% natural non-gmo coconut oil base | Alcohol Free
• Premium Fragrance Oils and/or 100% Pure Essential Oils
• Phthalate Free, Paraben Free, Non-Toxic, Eco Friendly, Clean Scents
• Vegan, Non-GMO, Kosher, Nontoxic
How to use

• Shake well before use
• Roll on skin
• Apply to pulse points (e.g., wrists, temples, feet)
Caution

• Careful when handling | Oils may cause damage to surfaces if spilled
• Keep out of reach of pets and small children
• The safety of this product has not been determined
• Be aware of allergies/ sensitivities
• Some essential/fragrance oils may cause allergies. Be aware of any sensitivities you may have
• Avoid contact with eyes | Do not ingest oils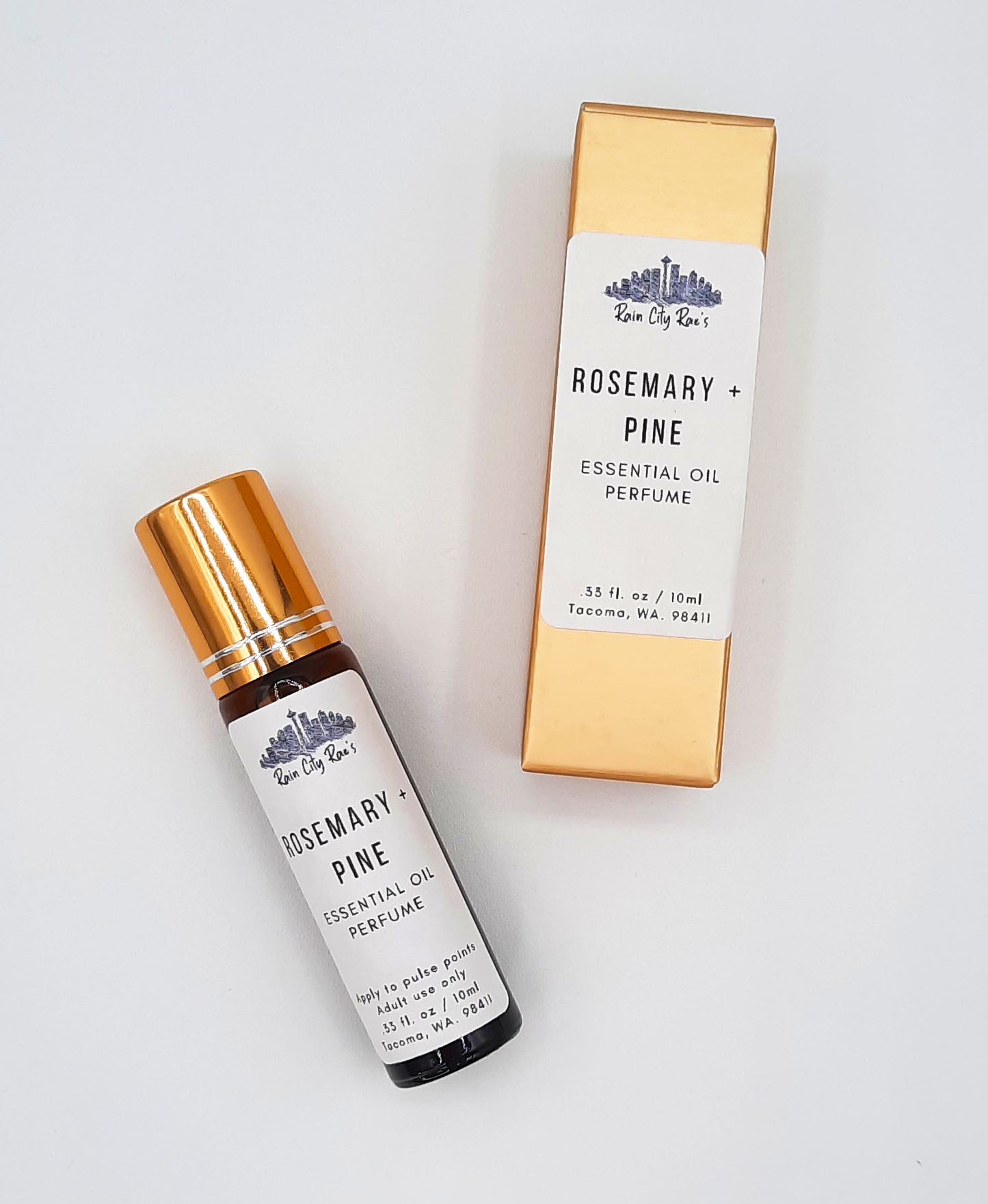 I LOVE these!!! 10 Stars!
10 STARS!!!
I'm not huge on perfume because most are a weird concoction of some 3000+ chemicals and give me a headache and sinus trouble but then I discovered these roll on's that are free of yucky toxins and are safe pure essential oils!
The scents are AHHHmazing! I dab a little on before I leave the house and I smell nice for hours with just a little bit. I'm in love with the vanilla and I like it alone and mixed with other EO's. It's truly nice...if you're into the more perfume types the Cocoa Cabana is a MUST for summer and all year really and when mixed with the vanilla and or Palo Santo, it is heavenly and unique!
Ylang Ylang is a surprise holiday scent for me, not being a traditional scent for this time of year but I think it works! Of course I mix it with vanilla! Rosemary Pine could work too!
Give these a try. They last me quite a long time and won't break the bank or give you a headache!
(In my photo the bottle without a label is a mix of Palo Santo and Cocoa Cabana...TRY IT!!)
Amazing
Great products!!!! Sells fast and customers love them.